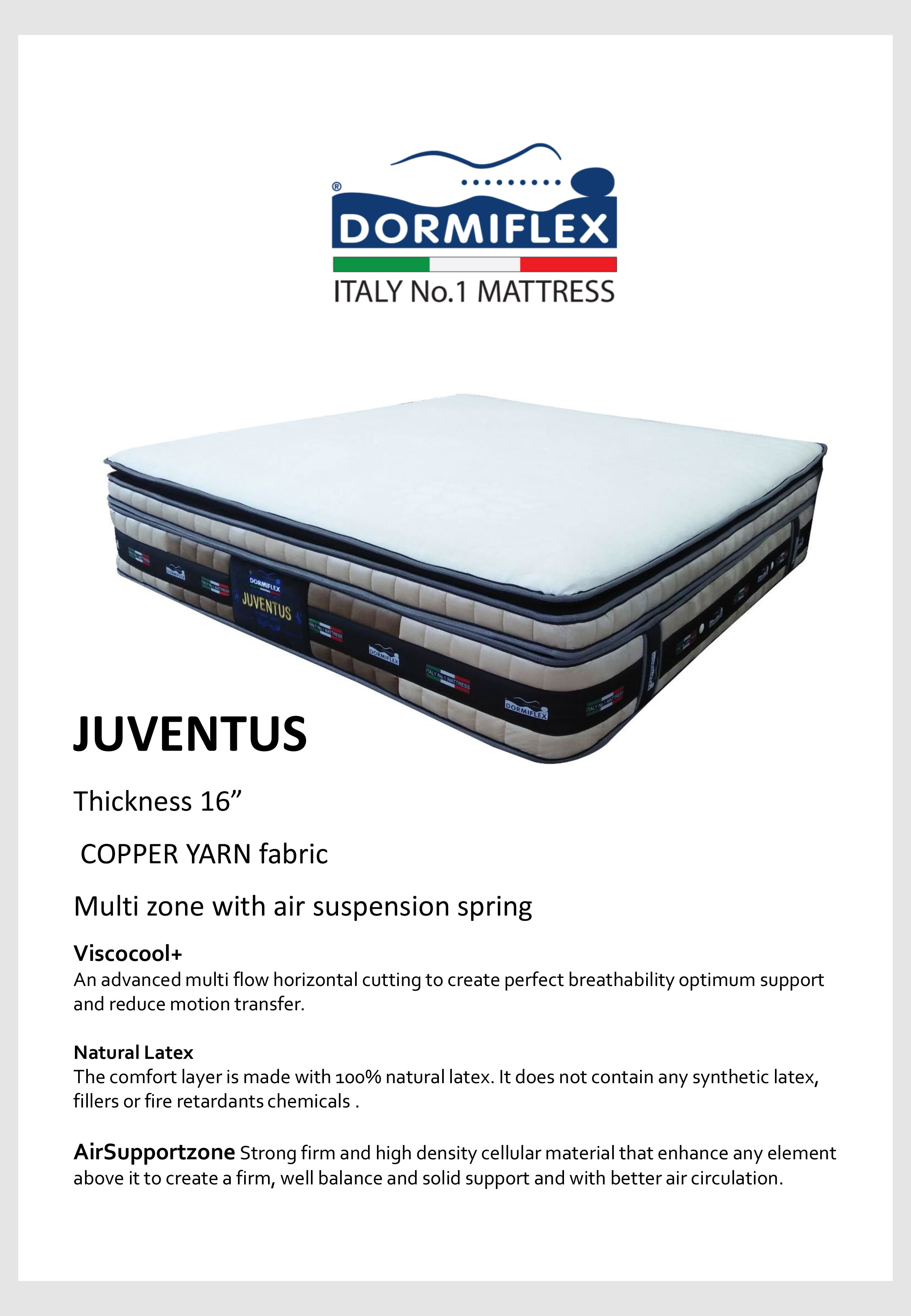 Enlarge
Juventus
Ultimate
Thickness 16″
COPPER YARN fabric
Multi zone with air suspension spring
Viscocool+
An advanced multi flow horizontal cutting to create perfect breath ability optimum support and reduce motion transfer.
Natural Latex
The comfort layer is made with 100% natural latex. It does not contain any synthetic latex, filler or fire retardants chemicals.
AirSupport+
Strong, firm and high density cellular material that enhance any element above it to create a firm, well balance and solid support and with better air circulation.
Enquire Now