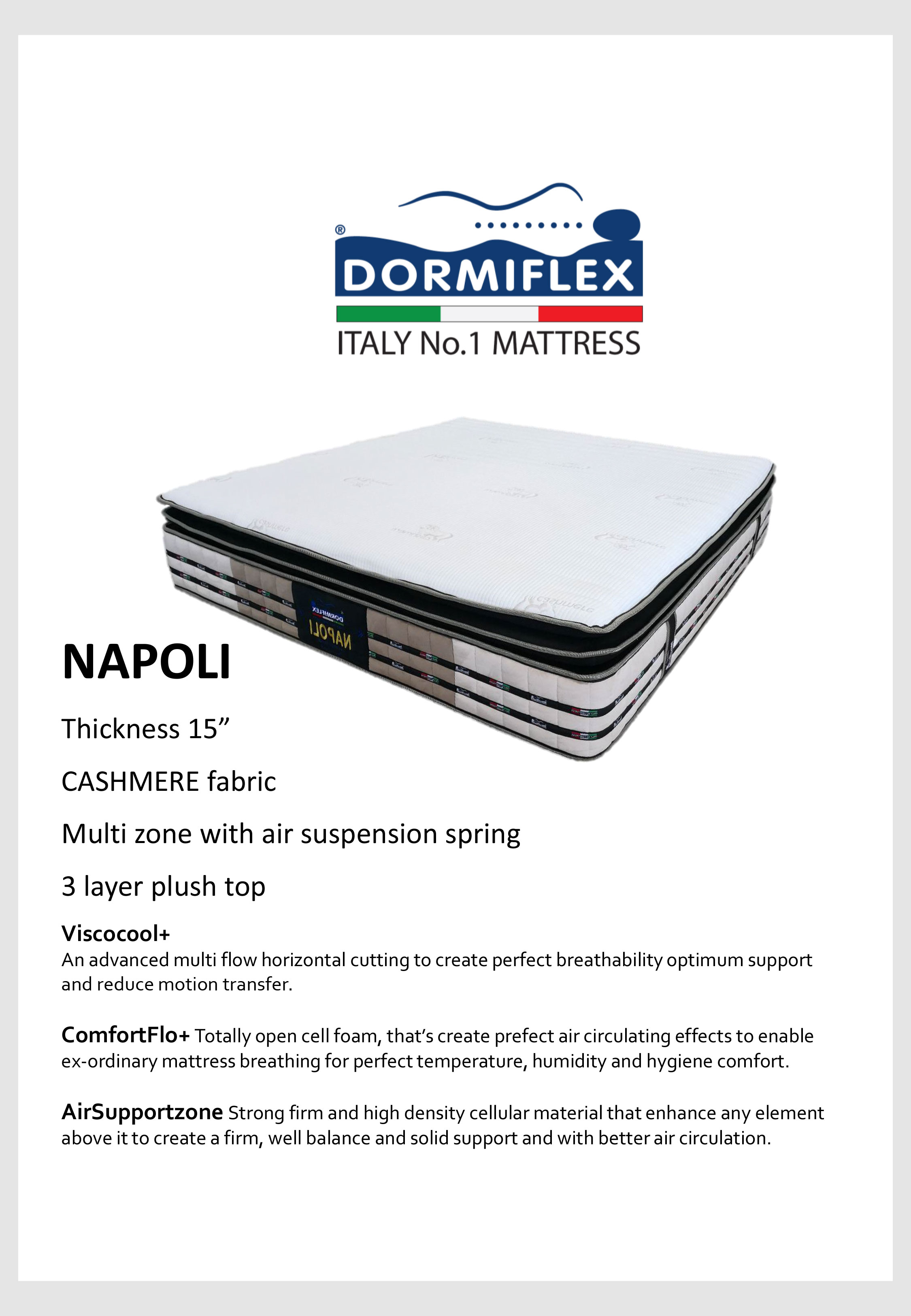 Enlarge
Napoli
Ultimate
Thickness 15″
CASHMERE fabric
Multi zone with air suspension spring
3 layer plush top
Viscocool+
An advanced multi flow horizontal cutting to create perfect breath ability optimum support and reduce motion transfer.
ComfortFlo+
Totally open cell foam, that's create perfect air circulating effects to enable ex-ordinary mattress breathing for perfect temperature,humidity and hygiene comfort.
AirSupportzone
Strong, firm and high density cellular material that enhance any element above it to create a firm, well balance and solid support and with better air circulation.
Enquire Now